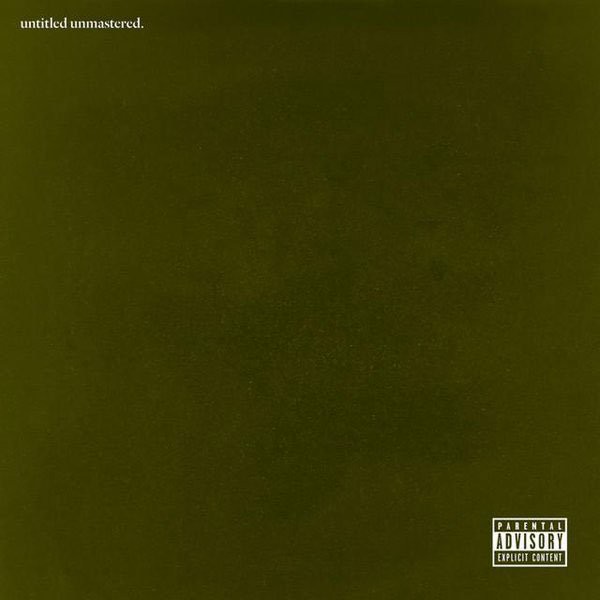 Kendrick Lamar's new album, Untitled Unmastered, is available now on Apple Music, iTunes, and Tidal, and should be arriving on Spotify very soon. Spotify leaked information on the album earlier today, including its name and ambiguous eight-song track list, which features the word "untitled" alongside a series of dates and nothing else.

Whether the blunder was Spotify's mistake or an accidental leak on behalf of Lamar's management is unclear, but this isn't the first issue Lamar has had with an album release. To Pimp A Butterfly famously dropped eight days ahead of its official release date. Top Dawg Entertainment, the independent hip-hop label Lamar is signed to, blamed the error on Interscope Records, with Top Dawg CEO Anthony Tiffith tweeting, "I would personally like to thank Interscope for fucking up our release."
This time around, Tiffith hinted in an Instagram post that a surprise release from TDE would hit the web sometime this week, but no one expected it to be another project from Lamar.
In any case, Untitled Unmastered appears to be a set of unreleased tracks from the 2013 and 2014 sessions that birthed To Pimp a Butterfly, and looks designed to be more of a minor release to satiate fans rather than a full-length follow-up to last year's masterpiece. To Pimp A Butterfly earned Lamar five Grammy awards last month, and his legendary performance of "The Blacker The Berry" and "Alright" that night only further cemented the album as one of the most important works in modern hip-hop.

In an interview with 2 Dope Boyz, Lamar spoke about the "chamber of material" he held back from the influential project due to clearance issues, some of which he's used for performances on late night talk shows and during his stunning Grammys performance. "I got a chamber of material from the album that I was in love where sample clearances or something as simple as a deadline kept it off the album," Lamar said. "But I think probably close to ten songs that I'm in love with that I'll still play and still perform that didn't make the cut."

Now we finally get to hear the music.