Two Neil Young rarities are reissued as standalone physical releases next month, with the elusive Time Fades Away live album from 1973 back on CD and 1989's Eldorado EP available on vinyl and CD.

Time Fades Away was recorded on tour with the Stray Gators, following the success of the 1972 album Harvest. It consists of what was unreleased material at the time and was issued on vinyl in October '73. It more or less disappeared from Young's catalogue for decades due to his general dissatisfaction with the rather erratic tour. Much bootlegged, but not officially reissued until the Official Release Series, Discs 5-8 vinyl box set in RSD 2014, it eventually took 43 years for it to come out on CD when the same box set was issued as a 4CD set back in 2017.

However, that CD box set is already out-of-print meaning that once again Time Fades Away is a tricky album to pick up on CD! Undoubtedly, this will be the reason behind this standalone CD release, which uses the same mastering as the 2017 CD.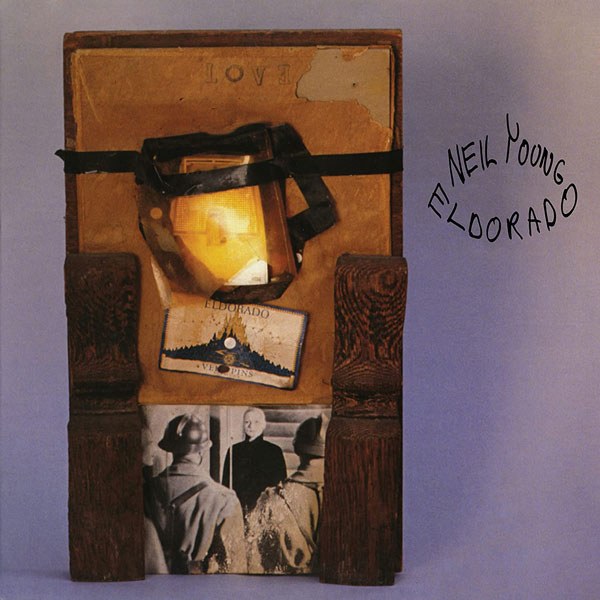 The five-track Eldorado EP was originally only issued in Japan and Australia, and sees Neil Young backed by The Restless, which consisted of Chad Cromwell and Rick Rosas.

It contains different mixes of three songs that subsequently appeared on Young's 1989 album Freedom: 'Don't Cry', 'On Broadway' and 'Eldorado' and two tracks not available on any other recording, 'Cocaine Eyes' and 'Heavy Love'. The 'Don't Cry' track on Eldorado is longer than the later version published on Freedom, for which some of the more free-form guitar work was edited out (at the insistence of co-producers Niko Bolas and Frank Sampedro).

Eldorado was included in the Official Release Series Vol 4 box set that was released in April this year, but you can now buy it on its own.

Both Eldorado and Time Fades Away are reissued on 12 August 2022, via Reprise Records.