HUNTING LIONS, the Bay Area's fast-rising punk band, has released a new song called "Nothing Wrong." The song comes from the band's brand new EP "Light" which is now available on the Pirates Press Records webstore.

"Light" is the second EP from Hunting Lions to complement the "Dark" EP. These two EPs play off of each other musically and through the physical release. Whereas "Dark" was more introspective with social commentary, "Light" focuses more on interpersonal relationships.

What you'll also notice is how the artwork and vinyl contrasts that of "Dark." With "Light"," the limited press of 12" white vinyl features a black silkscreened B-side and is packaged in a special white foldover cover. It's limited to 250 pieces.

"We wanted the cover and album art to reflect the light and darkness that exists in every new day. That loss and renewal are equal parts of life. A lesson the pandemic taught us everyday," said frontman Ben Coleman.

"Nothing Wrong is about being a teenage outsider. Like so many young Punks and Skins, I was an angry kid who embodied the stereotype and got into a lot of trouble. The chorus "I never did nothing wrong" is exactly right, because I always seemed to do something wrong. Specifically, the song is about a particular night out front of a show in Guernville, California. I'd had a few and was stomping up and down on top of a telephone booth singing "Skinheads Smoke Dope" by Fang at the top of my lungs. The police came and after a crappy attempt to avoid arrest, they grabbed me and I managed to catch an assaulting an officer case. Lucky I was a minor. I remember sitting in the back of the squad car and banging my head against the window because I was missing the show!" explains Coleman.

This track showcases Hunting Lions' ability to embrace punk while incorporating more traditional aspects of rock 'n roll. Listeners will instantly pick up hints of Swingin' Utters, Cock Sparrer, Ramones, and Thin Lizzy in their tunes.

Other songs on "Light" dive into deeper and more personal topics. "Little Girl is a love song I wrote for my daughter. I had a moment of clarity surrounding relationships during the pandemic. With the specter of death looming and relationships ending with the social circumstances that fostered them, what matters became more and more obvious everyday. Family is the only thing. Blood or otherwise, family is everything," says Coleman.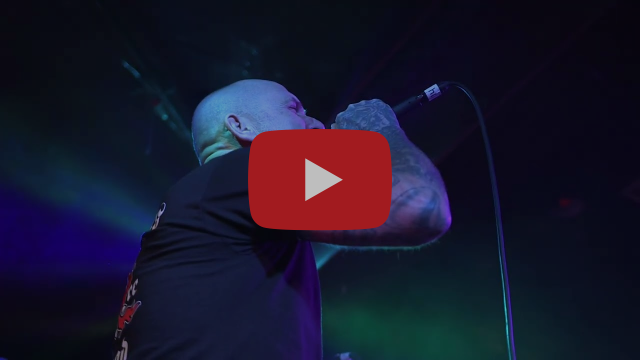 This is only the beginning for what Hunting Lions have in store. Get in on the ground floor with these EPs before Hunting Lions become the talk of the town throughout the punk community!